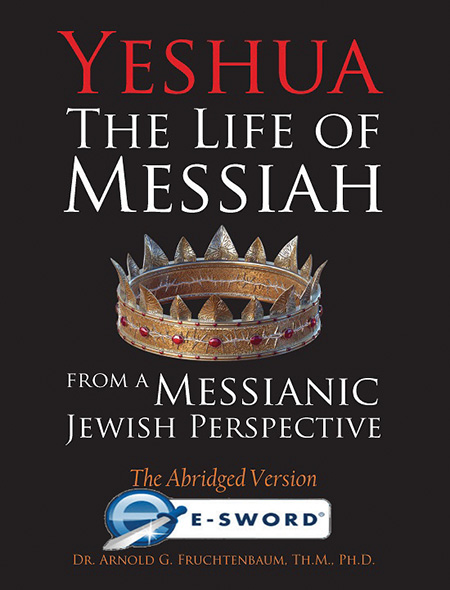 Yeshua: The Life of Messiah from a Messianic Jewish Perspective - The Abridged Version
(eSword Reference Book Module for PC - not compatible with MacOS)
by Dr. Arnold Fruchtenbaum
During His ministry to the Jewish people, Yeshua (Jesus) journeyed throughout the land promised to the Jewish patriarchs, presenting Himself to the Jews as their Messiah. In this work, Dr. Fruchtenbaum's forty years of experience in both Biblical and Rabbinic literature opens the curtains on the Jewish culture and mindset during the Second Temple period and shines a light on the life of Yeshua and his mission that will deepen your understanding of who He is and what he came to do.
—Digital download for eSword
—Approximate download file size is 6.4MB
NOTE: please read E-Sword instructions before purchasing this product.