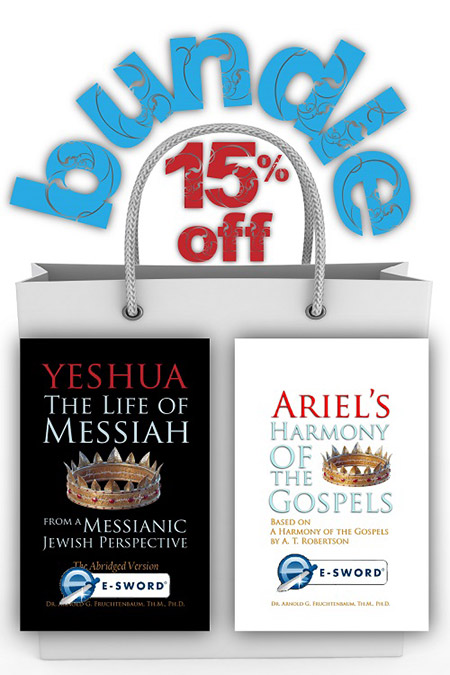 Yeshua: The Abridged Version and Ariel's Harmony of the Gospels Package
(eSword Reference Book Module and Harmony Module for PC - not compatible with MacOS)
by Dr. Arnold Fruchtenbaum
Ariel's Harmony of the Gospels is an ideal companion to go along with Yeshua: The Life of Messiah from a Messianic Jewish Perspective. Both books follow Luke's sequential order of Messiah's life and ministry in a thematic rather than geographical approach to the events depicted in the four gospels. These two eSword books used together provide powerful resources for understanding the Gospels and the life of Messiah.
—Digital download for eSword
—Approximate download file size is 6.4MB
NOTE: please read E-Sword instructions before purchasing this product.