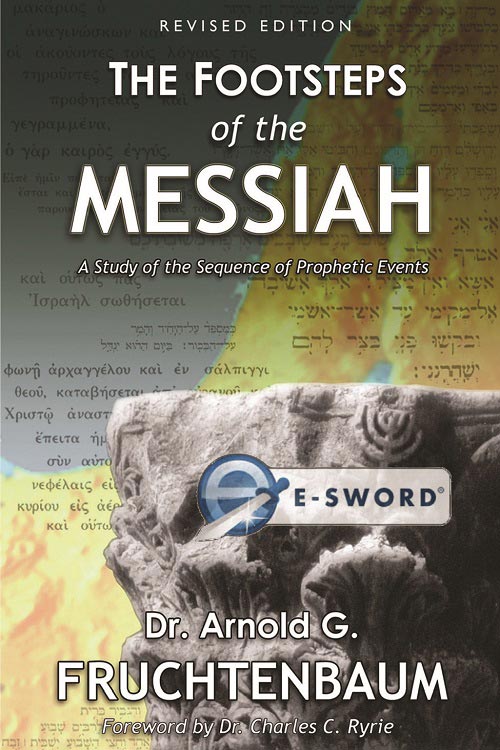 The Footsteps of the Messiah: A Study of the Sequence of Prophetic Events
Revised 2020 Edition
(eSword Reference Book Module for PC - not compatible with MacOS)
by Dr. Arnold G. Fruchtenbaum
Using the Book of Revelation as an end time road map, Dr. Fruchtenbaum weaves the prophetic writings of the Hebrew Scriptures together with Messiah's teachings to reveal God's plan for the future of Israel and the world. "Footsteps" masterfully gathers together the many pieces of the prophetic puzzle and places them in an easy to follow sequential order. This eSword adaptation makes "Footsteps" an invaluable resource for anyone with a serious interest in Eschatology.
—Digital download for eSword
—Approximate download file size is 18.6MB
NOTE: please read E-Sword instructions before purchasing this product.